Kim Kardashian Visits Troops in Abu Dhabi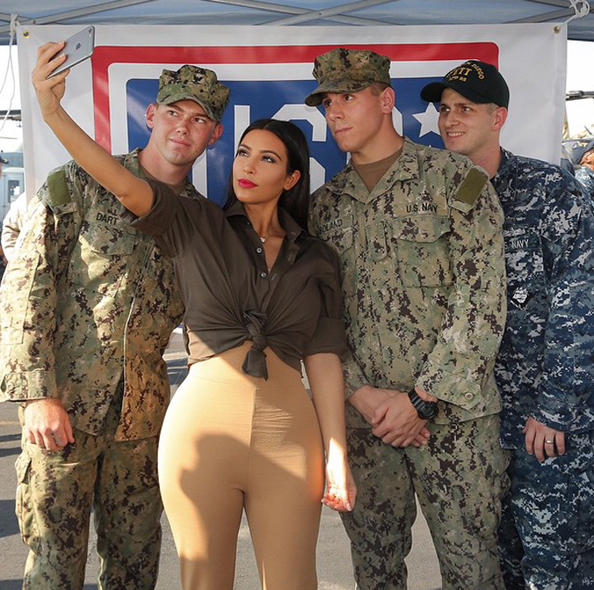 Because Kim Kardashian's motto is always "ask not what your country can do for you; ask what you can do for your country," the reality star took time to visit U.S. troops in the United Arab Emirates.
The 34-year-old had been visiting Dubai to promote the release of her latest fragrance, Fleur Fatale. She stopped by the USS San Diego, stationed in Abu Dhabi, on Nov. 24 to visit with the troops, pose for photos and, of course, snap some selfies.
"Just went to visit the US Troops at Port Khalifa for an early Thanksgiving surprise! Such an amazing experience! So thankful for all they do," she tweeted. Kardashian posted photos from her visit a few days later: