Photos of Omawumi, AY Makun, Toke Makinwa & all your Fave Celebs Inside All Black Everything – ABE!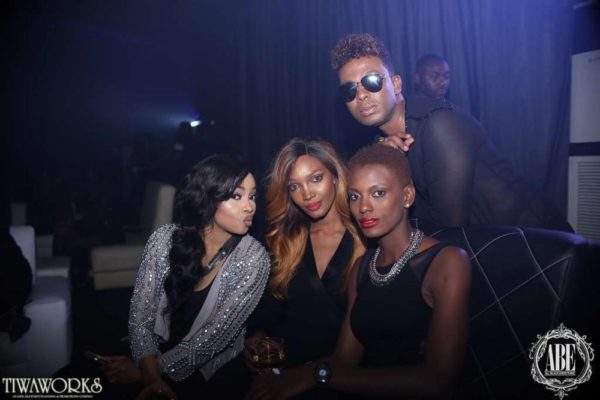 It is time to take a step inside the

All Black Everything (ABE)

party that shut down Lagos in December.
The event was one event that unofficially closed out 2015 with patrons in attendance from all corners of the globe such as Atlanta, New York, Houston, Los Angeles, Dubai, Kuala Lumpur, London, Dublin and numerous African cities including Lagos, Nigeria.
Everyone was in attendance and it was very easy to spot your favourite comedians, artists, media personalities and socialites having a great time at ABE and looking amazing in their ALL BLACK attire.
Over 1,000+ patrons took over Eko View (Ocean View) for one night of upscale partying and celebrations. With eargams curated by Dj Obi and DJ BigN, the night was filled with the hottest afro beats, reggae, old school, grime, hiphop and more keeping you dancing all night. The musical soundtrack of the ABE experience solidified the 6th Annual ABE event as the BEST event thus far.