Kendall Jenner covers Harper's Bazaar's June 2016 Issue | Talks Family, Fashion & Stardom
Model

Kendall Jenner

is the cover star for Harper's Bazaar's June 2016 issue.
The 20-year-old star talks to the magazine about everything from family to fashion and stardom. For her editorial spread she leaves little to the imagination in pieces by

Chanel, Proenzer Schouler, Balmain, Michael Kors

and more.
Here's what she had to share with the mag:
On being raised in the public eye:

"We were brought up in this abnormal world, if that's what you want to call it. I feel like a lot of people say that kids who grow up in that kind of world go crazy. But it has everything to do with how your parents raise you. I was raised so normally, or as normally as I could have been."
On her taste in music

: "I went to Justin Bieber's concert the other night. Of course I have the fever! He's a really good friend of the family's, so we all went to support him. Kanye went two nights in a row. He's a huge fan – I was shocked. He was dancing around the whole night, having so much fun… I am 100% a huge fan of Beyoncé. If I see her, I will faint. I've met her before. I just get really nervous and quiet – I just shut up and bow down."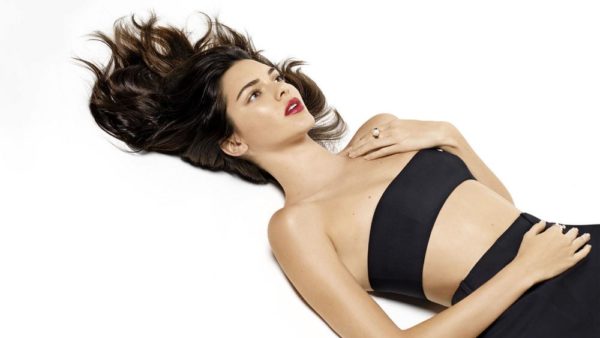 On what she wanted to be when she grew up:

"I've always loved animals. I rode horses for 10 and a half years, so I thought I was going to be a professional horseback rider and then a vet. I used to play these vet video games."
On her style

: "Most days I don't care what I wear. You'll find me in yoga pants, a T-shirt, and sneakers almost every day. My job is to wear something nice when I work, so I enjoy doing it then. But when I don't have to, I'd rather just wear something comfortable."