All the Inspiration You'll Ever Need for a Little Mermaid-Themed Wedding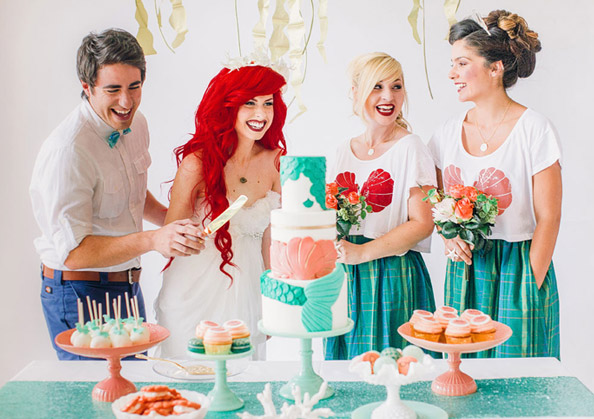 Ever dream of being a Disney princess on your wedding day? Make the ultimate fairytale come true (and your inner child swoon) with a Little Mermaid theme. The movie turns 25 this year and we couldn't think of a better way to celebrate than with a real-life take on the happy couple's beloved romance.
This fantasy photo shoot, produced by online wedding marketplace Your Cloud Parade, brought Ariel (modeled by Traci Hines) and Prince Eric's (modeled by Leo Camacho) under-the-sea nuptials to life in the most stylish way possible. From tutu-clad bridesmaids to a gorgeous ocean-themed dessert table, they've modernized every last detail.